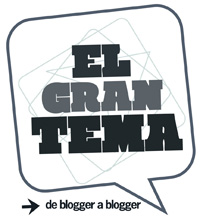 Si hay algo que disfruto realmente en la vida es ir a conciertos, sea lo que sea la experiencia de ver a un artista en vivo es algo realmente muy diferente a meramente escucharlos en cd, algunas veces es mil veces mejor, algunas veces te das cuenta que no son buenos artistas en vivo, pero en general siempre te dejan algo.
Así que sin más ni más me gustaría hacer un pequeño cambio al EGT de esta semana (aportado por Max) para hacer un recuento de algunos artistas que si hubiera visto en cierto momento sin lugar a dudas hubieran sido el parte del soundtrack de mi vida:
Estar en el Chicago Coliseum el 10 de Mayo de 1968 para ver a The Doors.
Black Sabbath y a otras leyendas del metal tocando en The Soundhouse en Londres por ahí de los 70s.
Haber estado en el Bond's Casino el 31 de Junio de 1981 para haber visto a The Clash.
Siouxsie & The Banshees en "The Batcave" por ahí de 1984.
101 (a ver quién sabe a qué me refiero con eso)
Haber asistido a las fechas del Trilogy de The Cure en Berlin el 11 y 12 de Noviembre de 2002
Haber visto a Jimmy Hendrix en cualquier concierto.
Haber visto el PoP Mart de U2 (y eso que no me gusta mucho U2)
Se que me faltan muchos más, pero esos fueron los que como que en este momento sentí que debían ir.
Y como pilón les dejo un videito:
[youtube:http://www.youtube.com/watch?v=oIx7k2gYT1I]
p.d. El wey de yo guardó un draft en lugar de publicar y por eso salió hasta hoy 🙁